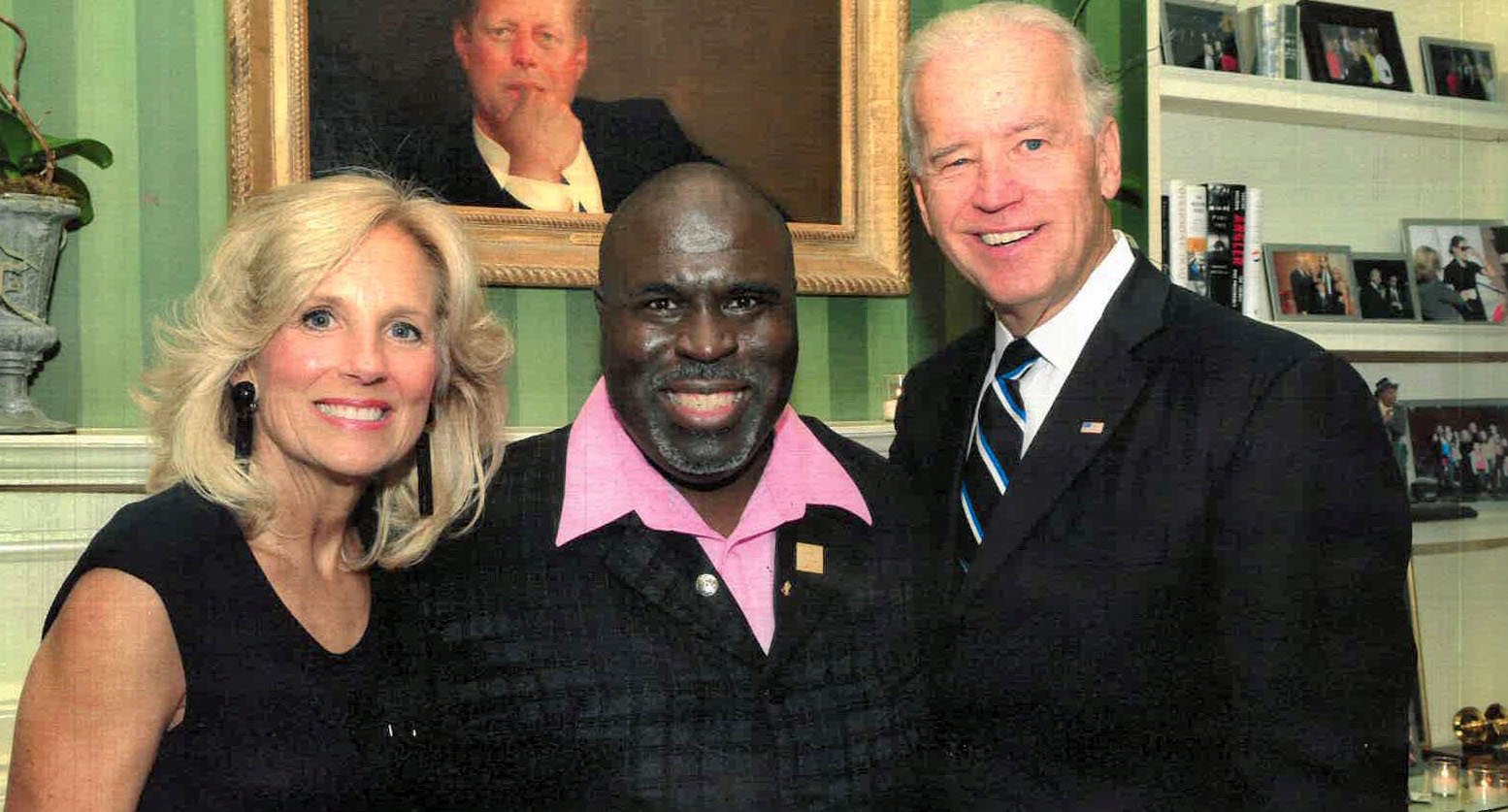 My name is Ricardo Thornton and I am the Co-President of Project ACTION! I'm the Vice President of the DC DD Council and I serve on many other local committees because I want the voices of people with disabilities to be heard. I've been active with Special Olympics for over 30 years. I was one of the founding Board of Quality Trust and now my beautiful wife, Donna is on the Board of Directors.
My wife, Donna and I voted in the Primary election in person. We've been practicing physical distancing. We completed our mail-in ballots and dropped them off at our local public library for the Presidential election. It was very exciting and we were happy to have the chance to vote for the candidate of our choice.
I'm very blessed because I and Donna met President Elect Biden and his lovely wife Jill, in 2014 at the Number One Observatory Circle; the Vice President's House at an event for Special Olympics. It felt amazing to be able to meet him and he was very open and warm. He gave us a great speech. He said that people with disabilities were important and he respected them.
I think that President Elect Biden should focus on employment, solutions to COVID-19 and bringing America back to being a country where there is love and hope for all citizens.
I think Biden should include and hire more people with disabilities in his cabinet. I believe that people with disabilities should be included in meetings and planning for the future so we're not left out or an afterthought.
I know this is a very historic time as we now have the first African-American female Vice President! This is very exciting. I want my two granddaughters to know that they can become whatever they want and Kamala Harris is a role model. I think Vice President Elect Kamala Harris will have challenges in her new role but she will be strong and do well.
What I miss most during the COVID-19 pandemic is seeing people in person, visiting people and being active in the community. Sometimes I get Zoomed out and I can't wait to meet across the table again.
The thing I like most about being a self-advocate is that I finally found my voice. I was glad to learn what my rights are and to use my abilities to inspire others to live a good life in the District of Columbia also.
The one word I'd use to describe myself is: AMAZING!