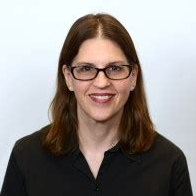 Shawn Ullman
Chief Executive Officer
Quality Trust's Board of Directors has selected Shawn Ullman as their next Chief Executive Officer effective March 1, 2022. Ullman will be responsible for leading strategic planning, resource development, and organizational management of all aspects of Quality Trust.
Shawn comes to Quality Trust from The Arc where she served as the Senior Director of National Initiatives. She joined The Arc as Director of TheArc@School in April of 2016. Before joining The Arc, she was a staff attorney for 11 years with Disability Rights DC at University Legal Services (DRDC), the protection and advocacy program for people with disabilities in the District of Columbia. Prior to that, Shawn was an Equal Justice Works Fellow for the Ohio State Legal Services Association, where she helped build the capacity of legal service attorneys throughout Ohio. Shawn has presented to students, parents, educators, and government agencies regarding the rights of students and their families in the special education process. Shawn received her law degree from Georgetown University Law Center and her bachelor's degree in political science from DePauw University.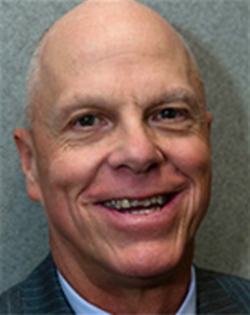 Jimi Lethbridge
Deputy Director for Programs
Jimi Lethbridge has over 30 years of experience working in the developmental disabilities field. Prior to joining the Quality Trust in February, 2003 as a Lead Advocate, he worked in the Maryland disabilities service system; gaining varied experience as a service provider, Service Coordinator  and participant in the development of the Autism Waiver in Montgomery County.  Early in his time in DC, he was fortunate to work with others in the development of the HCBS Waiver in 2006.  Jimi's long and varied career has resulted in his strong interest in the role data can have in the creation of robust Quality Assurance/Quality Improvement initiatives.  He has particular expertise in utilizing Medicaid waiver funding to enable people with disabilities to live a full life.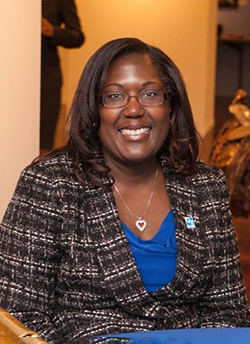 Jenise S. Ross
Director of Administrative Operations
Jenise Ross has over 30 years experience in administration of nonprofit organizations with particular expertise in financial and human resource management. Before coming to Quality Trust in September 2002, she worked as the administrator for The Council on Quality and Leadership (CQL), a nonprofit organization that manages an accreditation and quality enhancement program.  Jenise is also a parent advocate for her son and enjoys managing internal staff supports to enable staff to focus on achieving the outcomes of its members; people with disabilities.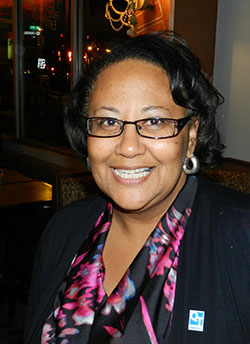 Phyllis A. Holton
Deputy Director for Outreach and Development
Phyllis Holton has over 30 years experience working and advocating with and on behalf of people with developmental disabilities.  Prior to joining Quality Trust in January 2003 as a Lead Advocate, she worked at a local service provider organization in the District leading a number of projects to support best-practice outcomes for people with disabilities and their families.  A communications expert she amplifies the lives and  impact of people with disabilities through the stories she writes.  Phyllis worked on an initiative, Home of Your Own, which supported people with disabilities to purchase their own home in the District to live life to the fullest and experience the American dream.
Phyllis is a long time co-advisor and volunteer with  Project ACTION! a self-advocacy coalition.  She supports members to coordinate conferences, solicit funds and manage grant funds, and manage their social media to increase their presence as self-advocacy leaders and change agents.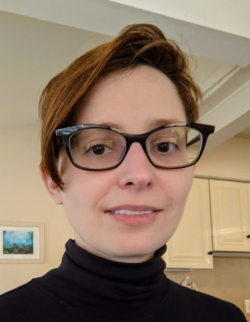 Sam Crane
Legal Director
Samantha (Sam) Crane is the Legal Director for Quality Trust. She oversees Quality Trust's legal advocacy activities, including the Jenny Hatch Justice Project and National Resource Center for Supported Decision-Making (NRC-SDM).  Prior to joining Quality Trust, she was the Legal Director at the Autistic Self Advocacy Network (ASAN), where she advocated for a range of policies including increased access to supported decision-making, community-based services, and health care, as well as freedom from seclusion and restraint. Sam also previously served as a staff attorney at the Bazelon Center for Mental Health Law, focusing on enforcing the right to community integration as established by the Supreme Court in Olmstead v. L.C., and an associate at the litigation firm Quinn Emanuel Urquhart, & Sullivan, L.L.P., where she focused on patent and securities litigation. Sam is a graduate of Harvard Law School with over a decade of experience in legal advocacy for people with disabilities.
Sam has a deep understanding of the values that drive Quality Trust's advocacy for people with disabilities.  Sam is a DC resident, and she is looking forward to working on local advocacy concerns