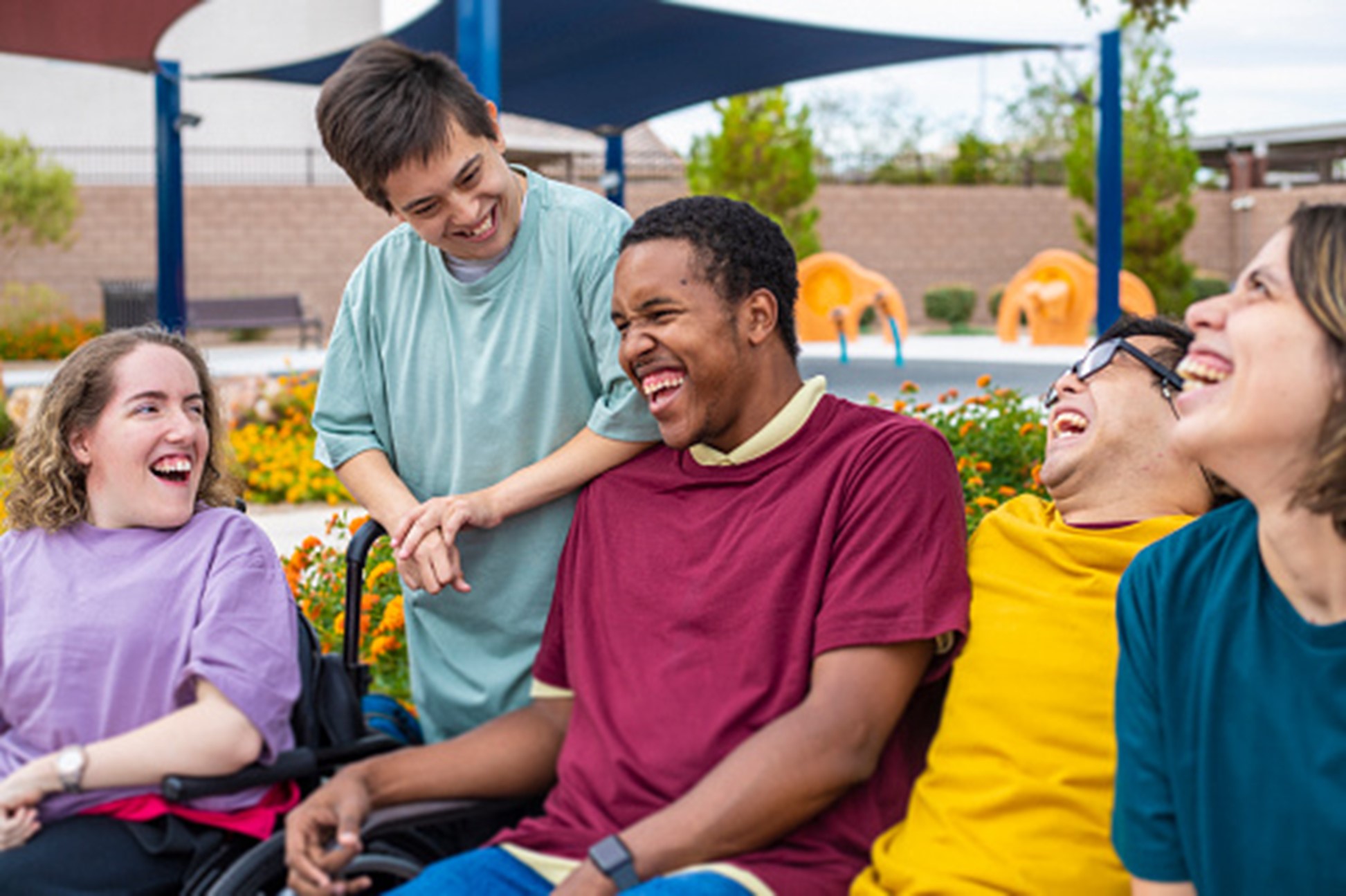 Big changes are coming to services for adults with developmental disabilities in DC! This Spring, the DC Council passed the Developmental Disability Eligibility Reform Amendment Act of 2021. This new law requires DC to provide services to all adults with developmental disabilities who have support needs that rise above a certain level. DC plans to start providing these services in the Fall.
Before now, DC only offered services to people with developmental disabilities who also had a diagnosed intellectual disability. To qualify, people usually had to show that they had a measured IQ below 59, or else an IQ between 60 and 69 who met a certain level of support need. But many people score differently on different tests and at different times. This meant that if someone scored 60 on one test, but 75 on another test, they could end up having to go through an appeals process to prove that the lower score was the right one. And many people, who never scored below 69 on any IQ test, would be denied services altogether – even if they really needed them.
"Fatima's" story shows how important this change will be. A refugee from Afghanistan, Fatima is Deaf and has intellectual and developmental disabilities. She was living with a Deaf foster family in DC. The funding for the supports that helped her stay in her home came from The District of Columbia Child and Family Services Administration. This funding was going to end when she turned 21. That meant she needed to get funding for services from DC's Department on Disability Services (DDS), or she would face homelessness.
But when she applied for services from DDS, they told her she wasn't eligible. First, they pointed to a test that said her IQ was above 69, even though another test had said her IQ was below that number. Then, they argued that she couldn't have an intellectual disability because her "adaptive functioning" score was too high – even though it was still lower than 95% of the population in many domains.
Quality Trust helped Fatima appeal DDS's decision through their "Level 1" review process. When that was also denied, we helped her find a lawyer to take her appeal to the DC Office of Administrative Appeals. The judge found that she was eligible for services. Today, Fatima is receiving services from DDA that help her build the skills and get the supports she needs to live independently.
We're happy that Fatima can finally get the services she needs to keep her home. But nobody should have to go through what she went through. That's why the new eligibility expansion is so important.
Under the new law, Fatima wouldn't have to prove she had an intellectual disability. While people with a measured IQ under 59 are automatically eligible, DDS will also provide services to many people with developmental disabilities who score above that number. The disability must be permanent and must start before the age of 22. It also needs to cause "substantial" difficulties in three of eight areas of life: Self-care, Understanding and use of language, Functional Academics, Social Skills, Mobility, Self-Direction, Capacity for Independent Living, or Health and Safety. These difficulties must rise to a level where the person needs services.
This could mean that people like Fatima – who have a clear need for services – won't get hung up on inconsistent or contradictory IQ scores. This means faster and more reliable access to services. It also means access for many people who don't have an intellectual disability, but who still need a similar level of support. While there are still many questions to be answered about how things will change, Quality Trust is actively advocating to ensure that everyone who needs support can get it. We've submitted comments on DDS' plan to expand eligibility. We're also working with DDS to ensure that the community's questions are asked, including through hosting a community forum on May 19. If you or your family member need help accessing services, please reach out to us at email cfoster@dcqualitytrust.org or call 202-270-1263
---